Thermostat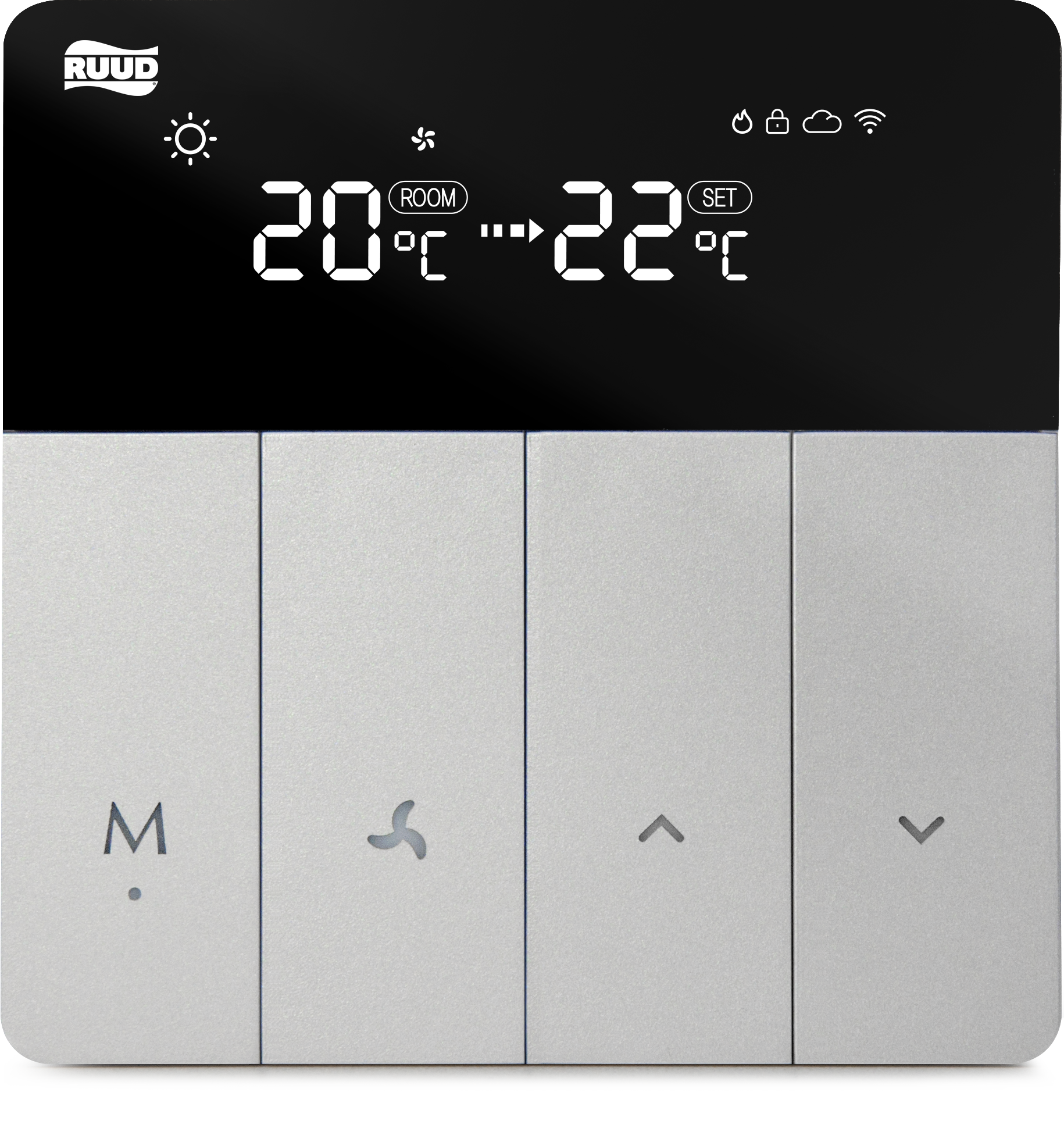 Features
Ruud brings trustworthy technology which is beyond your expectation. With the latest sensor technology this smart monitoring system offers a new level of PROTECTION, COMFORT, CONTINUOUS SAVINGS.
From across the room or across the country, schedule and automate your energy usage
Smart integration options, Wi-Fi
Multiple scheduling options for convenience and energy savings: Automatically turn your AC ON or OFF as per pre-defined set times.
Convenient Geofencing features: Turn AC ON when you reach near your home and turn OFF when you go away.
Multiple operational models: Year round comfort with heating and cooling provisions.
Control with voice: Supports voice command with Google Home, Amazon echo.