Wall-Mount Split Units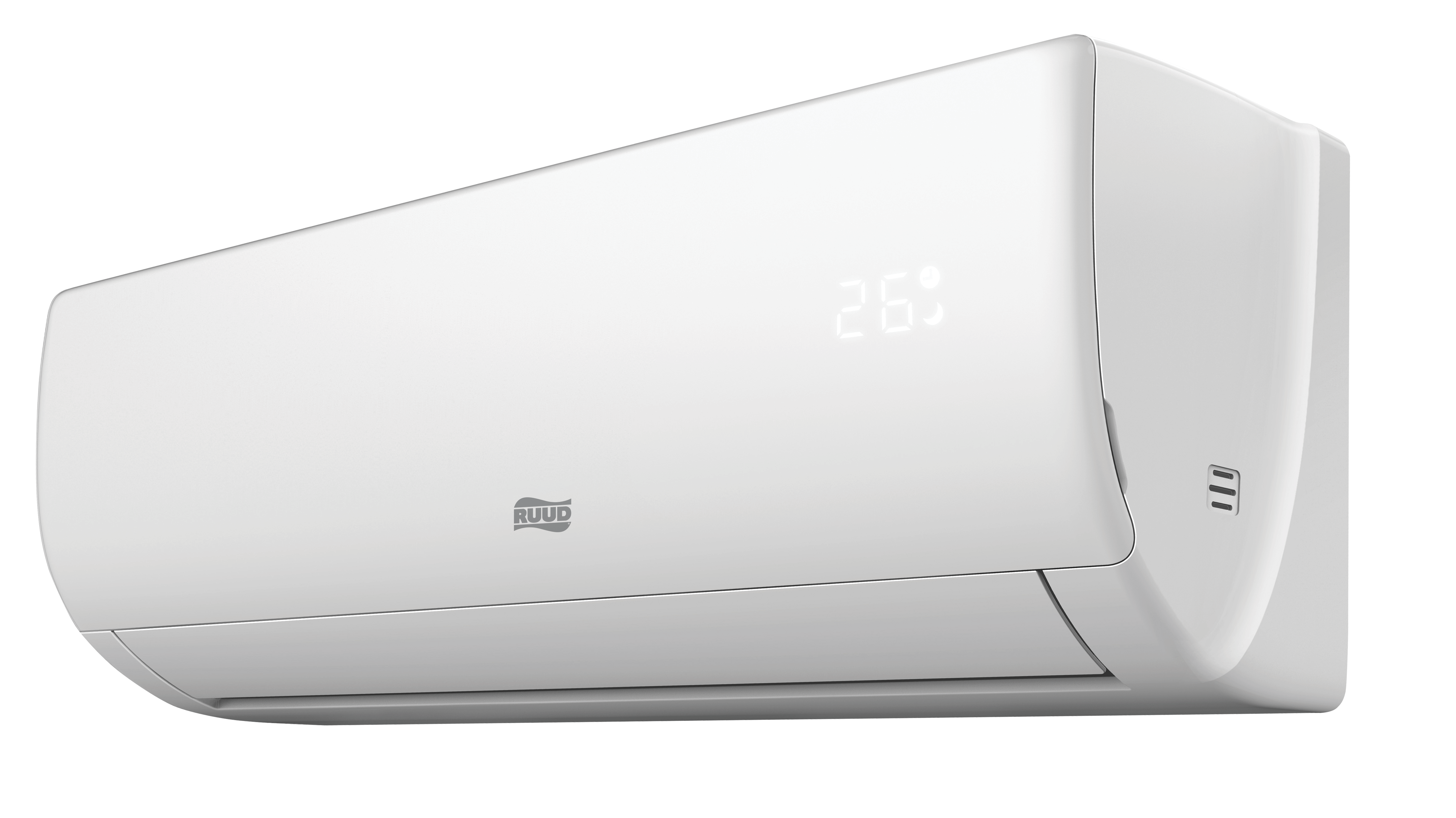 Features
Environment Friendly Developed with environment friendly R410A refrigerant. R410A refrigerant is highly efficient and has an Ozone Depletion Potential (ODP) of 0.
Super Quiet:The air conditioner can be very quiet.
High Efficiency Larger air inlet and outlet and optimized duct system largely increases its efficiency and saves energy consumption.
Smart Airflow In cooling mode, the cool air blows towards the celling to provide a shower -style cooling experience.In heating mode, the warm air blows towards the floor to provide a blanket - style heating experience.
I feel The in-built additional temperature sensor in the remote controller monitors the surrounding temperature. Therefore, the air-conditioner can adjust the room temperature more accurately and provide extra comfort to users.
Comfortable Cooling Avoiding too much dehumidification. Maintaining comfortable humidity.
Inner-grooved copper tube With the high quality inner-grooved copper, the thermal conductivity is significantly improved by 20-30% more than that of smooth tubes, because of the increased surface area of the inner copper wall.
Safety Design - No Connection Between Condensate Water & Electricity. - Fireproof Electric Control Box - BMC material is applied which creates high heat resistance & erosion resistance.
ECOBy activating the ECO mode, the air conditioner will automatically work in the most efficient and energy - saving way, while maintaining the most comfortable experience in the living room.
55°C high temperature self-cleaning Evaporator is frosted to freeze the dirt on the fin. Then it starts defrosting to generate a large amount of water to brush away the dirt. After 55°C quick-drying, the evaporator becomes cleaner & more sterile.
Vector Precision Air Supply Various precise fixed angles of air supply can provide more comfortable choices for users.
T3 Tropical Compressor T3 Tropical Rotary compressor for high-efficiency and operation up to 52°C
Filter-cleaning reminder After runing for a particular period, the air-conditioner will automatically detect the cleanliness of the filter and remind users to clean the filter to avoid any bacteria formation.
Healthy Filter (Optional) Photocatalyst Filter, Silver ion Filter, Active Carbon Filter, Catechin Filter, Vitamin C Filter, Catalyst Filter
Rapid Cooling Rapid cooling to 18°C in 30"
Rapid heating to 40°C in 60"
Strong Cooling in high ambient temperature No cooling capacity decline in 50°C ambient.Nonstop cooling in 60°C ambient temperature.Air-cooled electric control box technology is applied to effectively cool down temperature of electric parts in outdoor unit.
DC Inverter: Fast Cooling DC inverter air-conditioner enables the compressor to achieve maximum frequency in the shortest time from start up. It cools down 15% faster than conventional non-inverter air-conditioner.
DC Inverter: Precise Cooling A DC inverter air-conditioner varies the compressor rotation speed to provide a precise method of maintaining the set temperature.
Fast Cooling No more annoying sound from sudden speed change. A DC inverter air-conditioner works at an extra-quiet mode to ensure you a good sleep.
Low temperature heating Keep you warm even when the outdoor temperature is as low as -15°C. The high frequency of the DC inverter air-conditioner enables the compressor to operate at various speed, which can be applied to different environments and ambient temperatures.
Wide voltage range start-up Available in most areas in the world. In a DC Inverter air-conditioner, voltage and current of the motor are controlled to ensure high efficient operation and reduce vibration. The air-conditioner can operate within the voltage range of 165-265V, even in a place where the voltage is not stable or too low.
Rust-proof, strong corrosion resistance and excellent insulationRust-proof technology protects the outdoor unit from corrosion and extends the system life. Prevention of water, insect and dust, with reliable electric control.
Flanging Processed Plate Metal The edge of metal plate is flanging processed, and the standardized wiring protect the wires from the sharp edge that might result in cutting.
Valve Protection Cover The Valve cover is tougher to protect the stop valve from collision and can serve as a handle as well.